An Acclaimed Digital Marketing Agency
Traditional marketing has been through a paradigm shift only to make digital marketing more popular. From the traditional pay to play model where leading companies existed without even engaging with their client base, digital marketing agencies have taken an entirely different approach.
The internet started the most practical approach by introducing digital marketing, which went on to support democracy of opinions and content. With the growth of social media, even smaller companies without extravagant marketing budgets are now going ahead in the league. With the help of powerful digital marketing strategies, even the most complex ideas can be placed before your audience in a simple and effective manner.
Brain Candy is a Mumbai based Digital Marketing Agency offering services of brand strategizing, digital media marketing, Website Designing & Development, SEO, SMO, PPC, Media Plan, Logo Designing, Creative, Content Management and Stationary Printing .
DELIVERING ALL THE CORE SERVICES
We ensure that our creatives don't just grab attention, but hold on to it longer.
We develop your business ideas to make it presentable and revenue generating.
We make the entire website well optimized to make sure your business.
We give you researched targeted and rich content for your business.           
WE STRIVE FOR CLIENT SATISFACTION
We follow a simple process to help our clients:
Initiate Contact – Order
Analyse – Develop understanding of the project and its requirement
Quality Check and Assurance – Proofread and cross-check documents and statistics
Execution – Living up to the committed time
Deliverables – Generating reports
Our love for the work helps us deliver 100% quality. For excellent and committed digital marketing services, do get in touch with our experts with all your queries and requirements
Designing
We design and convert your dreams to reality, your business face – the website.
Web Development
We develop your business ideas to make it presentable and revenue generating.
Content Writing
We give you researched targeted and rich content for your business.
SEO and SMO
We make the entire website well optimized to make sure your business ranks higher in search engines and has a positive Social Media presence.
Print/Outdoor Media
Your brand's media promotion is our responsibility. We take charge to give your business optimum coverage.
Brain Candy is a unique platform where we have some of the finest professionals working towards a single goal – your brand!
Apps / Software Development
a team of highly skilled designers and coders
WITH GOOD EXPERIENCE OF YEARS OUR TEAM IS READY FOR YOUR PROJECT
Create and tell your companies story through all types of media with our successful solutions.
We can deliver successful solutions with professional project management.
HOW DO YOU ASSIGN FOCUS AND BUDGETS TO DIGITAL MARKETING VIS-A-VIS OTHER ELEMENTS OF THE MARKETING MIX The parasol term digital marketing encompasses a plethora of aspects under a
14 June 2018

Very friendly TEAM and committed to complete the task with creative minds...!
Mr. Narayan Kadam
My name is Dr. Carlo Raj and the name of my US company is IndusIntellectLLC, and Braincandy was solely responsible for creating what I personally find to be an attractive and impressive website
www.IndusIntellect.net
 or
www.IndusIntellect.com
.
Herewith is my personal opinion of Braincandy.
I had been shopping around for about a year for a competent web-design team, which is quite difficult to find especially since the landscape is littered with competitors, however through a recommendation from an acquaintance of mine, I was able to discover a gem called Braincandy.  At first I was not sure what sort of work to expect from Braincandy since my requirements for the website were quite high, but Braincandy took the time to understand my needs from both a personal and professional point of view and was able to deliver the completed product in a timely manner.
The pricing was reasonable, and more importantly the quality of work was worth the costs of investing in the project.  The level of the initial and ongoing website detailing is what really makes Braincandy a special breed of people.  The Braincandy administrators take care great care communicating with their clients such as myself, and their Design team takes great pride in their work; collectively they are able satisfy the needs of their clients in every way possible.
I would highly recommend Braincandy to anyone how wishes to participate in the creative process of developing a website from scratch, and which concomitantly performs on a high level of user functionality.  If you enjoy being creative like I do, and appreciate the simple but effective functioning of a sophisticated website, then you will not go wrong with Braincandy.
In conclusion, I wish Braincandy much success moving forward, which they undoubtedly deserve, and for those of you who wish to make an excellent first impression through showcasing your individual or company website, then you have come to the right place.
Dr. Carlo Raj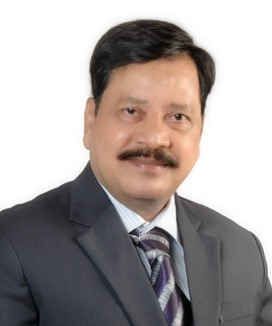 We want you to know that we are very pleased with the quality of service your company provides. We sincerely  appreciate your responsiveness and the way you conduct business. We have recommended Brain Candy to others because of our satisfaction with your service. We look forward to doing business with you for years to come.
Mr. Shashikant Krishnaji Patil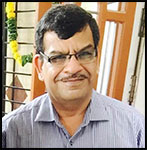 I am extremely happy with the way our website has turned out to be. The team at Brain Candy is patience, highly effective and very supportive towards our demands.
I value their experience and knowledge, which showed great results. I highly recommend Brain Candy and their excellent service.
Mr. Malay Sharma